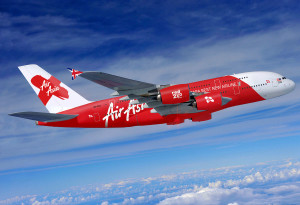 Last December 28 AirAsia Flight 8501 left Surabaya in Indonesia bound for Singapore with 162 passengers and crew on board. An hour from takeoff the plane disappeared from radar, and five days later searchers found the wreck in the Java Sea. There were no survivors.
AirAsia is one of the global airline industry's great success stories. It was founded in 2001, when CEO Tony Fernandes, a former music company executive, bought the struggling company for $0.39. By 2014 he had made it into one of Asia's largest discount airlines. Flight 8501 was AirAsia's first fatal accident.
With the untimely death of so many people and the shocked grief of so many families and friends, the loss of Flight 8501 is above all a tragedy. For AirAsia's lenders and investors it's also a major risk event and a test of management's ability to meet the challenges rising from that event.
We see meeting challenges to be one of the key factors in evaluating management and its impact on a company's risk. By challenges we mean problems that go way beyond the ordinary operational and financial difficulties of running a business.
They can range from integrating big acquisitions, to far-reaching business turnarounds, to comprehensive financial restructurings. Challenges also include responding to major product recalls, natural disasters, and accidents.
There are two dimensions to meeting any event risk challenge: operational and financial. For AirAsia the operational tasks are to find the plane, recover the bodies, analyze the accident, and keep it from happening again. Of course, where human suffering occurs there is an added responsibility to comfort the injured and bereaved.
AirAsia's management seems to be doing an exceptional job at that. The company changed its website and social media to greyscale images in mourning for the passengers. Tony Fernandes rushed to Surabaya to meet with relatives, and he gave them his personal cellphone number.
He went out of his way to take responsibility and express concern, saying, "Even though we don't know what's wrong, the passengers were on my aircraft, and I have to take responsibility for that," and "I think all I could do was provide comfort, provide assurance that we'd be there throughout—we'd never forget them."
How AirAsia meets the financial aspects of the Flight 8501 challenge remains to be seen. It's too early to assess the effect of the crash on revenues or costs. But management's financial priority should be on making sure the company has enough liquidity in case there are serious cash flow consequences or loss of access to financial markets.
AirAsia's response to the tragedy of Flight 8501 is in stark contrast with Malaysia Airlines' reaction to the loss of its Flight 370 in March 2014. Management there got a lot criticism for lack of urgency, poor communications, and a disorganized search. The airline handled the families of the victims so badly it provoked demonstrations and boycotts. But it's unlikely that there will be severe financial damage because Malaysia Airlines enjoys the financial support of its owner, the Malaysian government.